Many of you mentioned they had a hard time remembering the keyboard shortcut. We've integrated Station into your new tab so you can access it without having to learn a new habit. If you do CMD+T to open a new tab, a simple "Tab" will bring you to Station so you can search your work!
⚠️
You can switch it off
. We understand some of you might already have an extension overriding the new tab or simply want to keep it blank. Simply go to your settings ⚙️and select "Show the default browser page"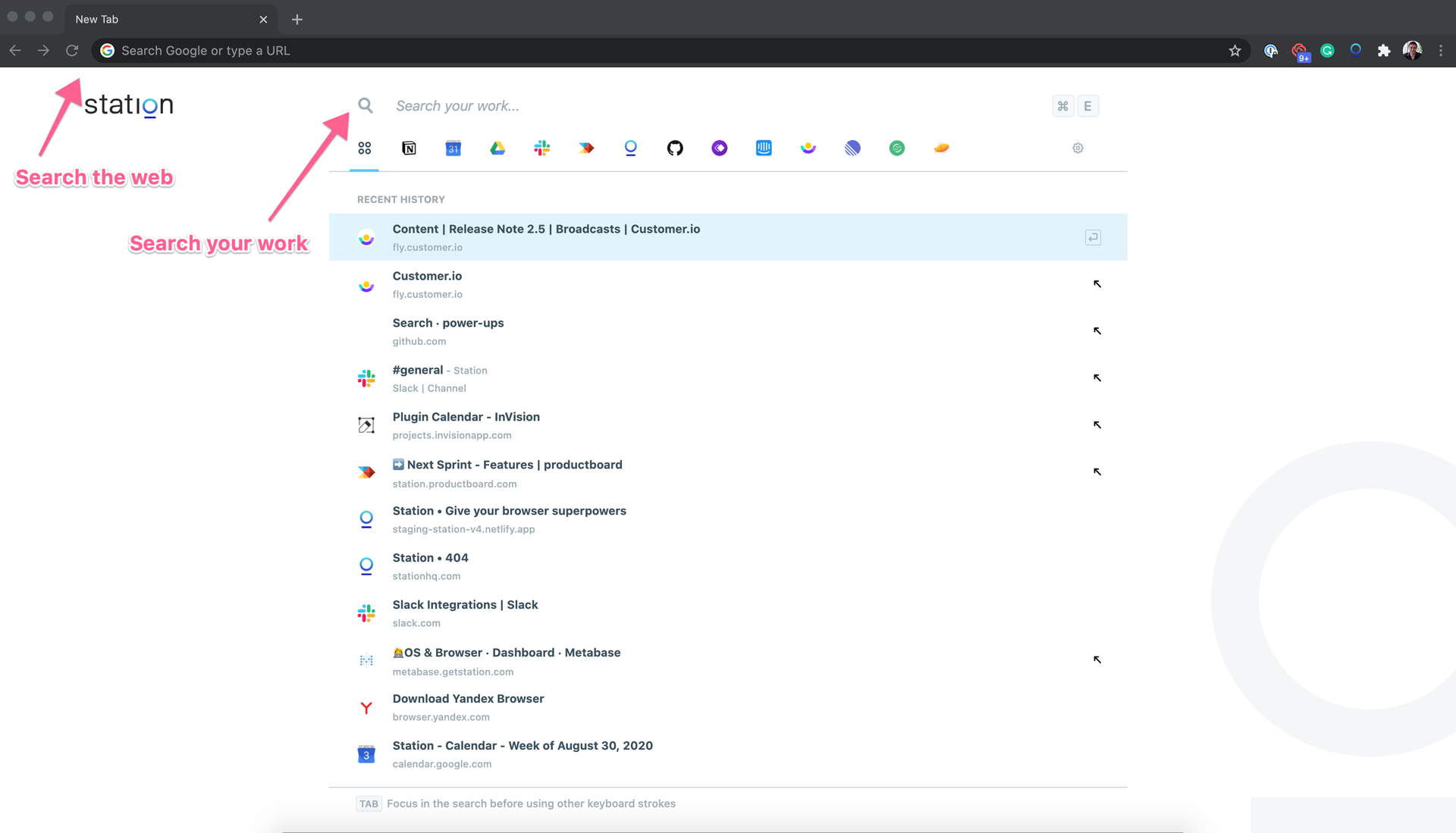 We've made it easier for new users to understand and set up Station so it works best for them. You are now welcomed with more information about the app filters and data privacy.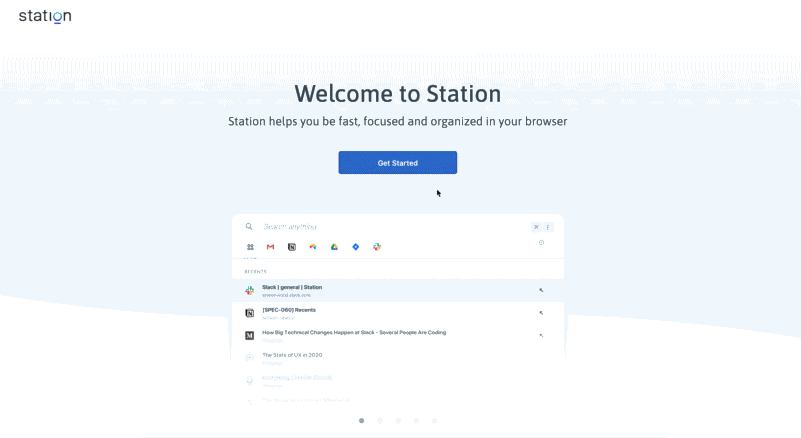 Open in new tab (CMD+Enter + CMD+Click)
Let's say you need to start working on a new task requiring 3 different apps. You can now open them in a row without ever leaving the Quick-Switch! Simply hit CMD+Enter or CMD+Click)
Login flow for integrations now happens in the new tab
Connecting Google Drive and Slack now happens in a new tab (rather than a popup) where you are already logged in. A few clicks and you are all set ⚡️ (Go to Edit Apps 👉 Power-Ups)
Revert to showing the current tab in search results
We had removed it because we thought it wasn't useful but many of you sometimes forget you are on the right page. It's now back.
Fixed multiple sources of flickering in the interface and specific cases where the focus on the search was lost.