Web Search in the Quick-Switch
Do you keep coming back to your chrome bar to do a Google Search? Well, no need anymore! You can now do this directly from Station: simply hit CMD+E, type your search and you're done! We even added Google suggestions.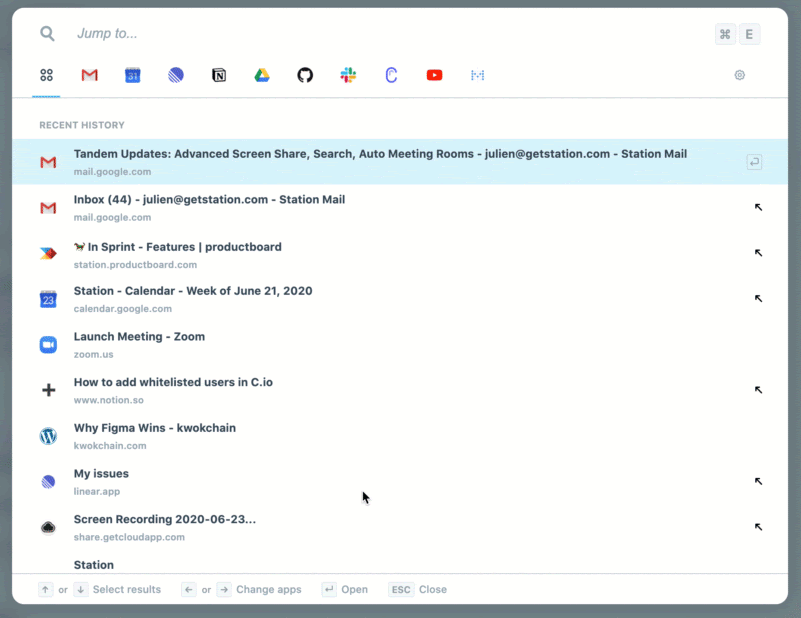 We used to show a lot of duplicated results. We've now fixed that issue which should significantly increase the relevancy of your results.
Access to the Station 2.0 Beta board on Canny
All Station 2.0 users can now post directly in our community without having to create an account, simply log in with your Station 2.0 credentials.
Scrolling in the app filter is no longer laggy
Search results are now clickable 100% of the times
Fixed navigation fails after detaching a tab in the browser