📆 Google Calendar Notifications
Station will notify you 1 min before your meeting starts with the link to your conference call. Click on the notification and get to your call right away. No more being late to your meetings and chasing links in your calendar 😇
To connect Google Calendar 👉 Head to "Edit Apps" in the settings menu and click on "Power-Ups".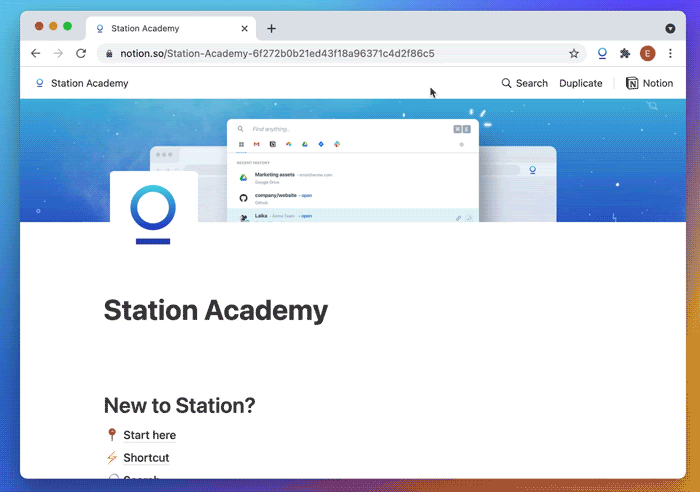 We've added 3 new views to add to your "Home":
Open Tabs: quickly see and switch across all of the tabs currently open in your browser.
Apps Launchers: instantly open the apps you use the most.
My Apps Recents: cycle across the latest pages you have visited in your apps.

This extension reloaded itself too frequently
If your access to a plugin like Slack was revoked it would create an error and make the extension unusable with a Chrome error saying the extension reloaded too many times. It can't happen anymore :)